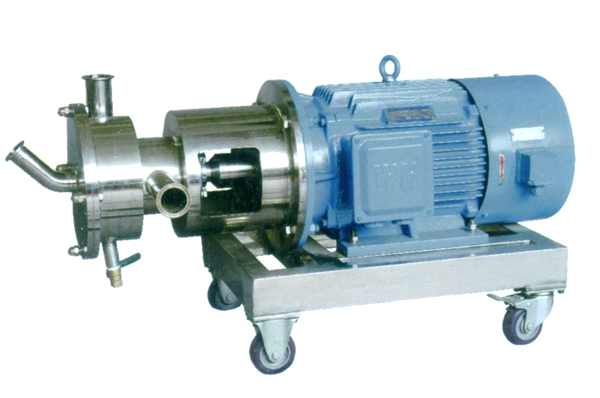 Primary traits and functions
QDWF powder&liquid blender is new style mixing equipment for self-suction power and liquid with hydro-kinetics, it's consist of blender and compound homogeneous pump. According to customer requirement of manufacture techies, fluid mixing technical and self-suction technical can be used.
The original power and liquid can be compounded and homogenized momentary with stated rate in this system. These serial products can greatly simplify the traditional production process and upgrade the production efficiency and quality, and it's more effectively to control power pollution.
Parameters
| | | | |
| --- | --- | --- | --- |
| type | power(Kw) | speed(rpm) | output(kg/h) |
| QDWF-7.5 | 7.5 | 3000 | 5000-10000 |
| QDWF-11 | 11 | 3000 | 1000-15000 |
| QDWF-18.5 | 18.5 | 3000 | 15000-30000 |
| QDWF-30 | 30 | 3000 | 30000-50000 |