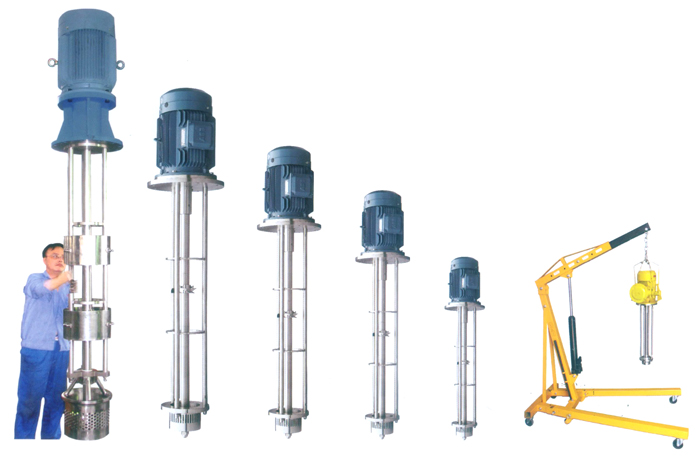 Primary traits and functions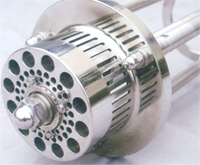 The series of batch high-shearing emulsifier are high-powered stirring systems . Lower part has particular stator-rotor structure to make the material be high-shearing dispersed, homogenized and emulsified intensively. Central section has high speed dispersed propeller-blade to assist with blending and homogenization. Upside is liquid flow under press type dispersed propeller-blade to control fluid effectively and process more thoroughly.
Application scope

The equipment is applicable to blending, dispersing, homogenization and emulsification of fluid liquid material.
Parameters



Type

power
(kw)

Speed
(RPM)

output
(kg/h)

QDJ3000-4

4

3000

50-300

QDJ3000-5

5.5

3000

100-500

QDJ3000-7

7.5

3000

300-2000

QDJ3000-11

11

3000

1000-2500

QDJ1500-15

15

1500

1500-3000

QDJ1500-18

18.5

1500

2500-3500

QDJ1500-22

22

1500

3000-4000

QDJ1500-30

30

1500

3500-5000

QDJ1500-37

37

1500

4000-6000

QDJ1500-45

45

1500

5000-8000

QDJ1500-55

55

1500

6000-9000

QDJ1500-75

75

1500

7000-10000